69 rooms, all equipped with an 32-inch TV, a PC-sized safe, high speed wi-fi, 5 electrical outlets, 2 telephone lines in and out, hairdryer, air conditioning.
15 rooms are of executive category, equipped with a bathtub, a king size bed 180x190.
3 Superior category rooms have Jacuzzi, for 27 square meters of comfortable space.
51 rooms are equipped with double or single beds 90x190, 80x80 showers, reading lights, a large desk.
30 rooms have SKY gold connection.
The 4 HDKP certified ASL rooms are on the ground floor, reachable without having to use the elevator.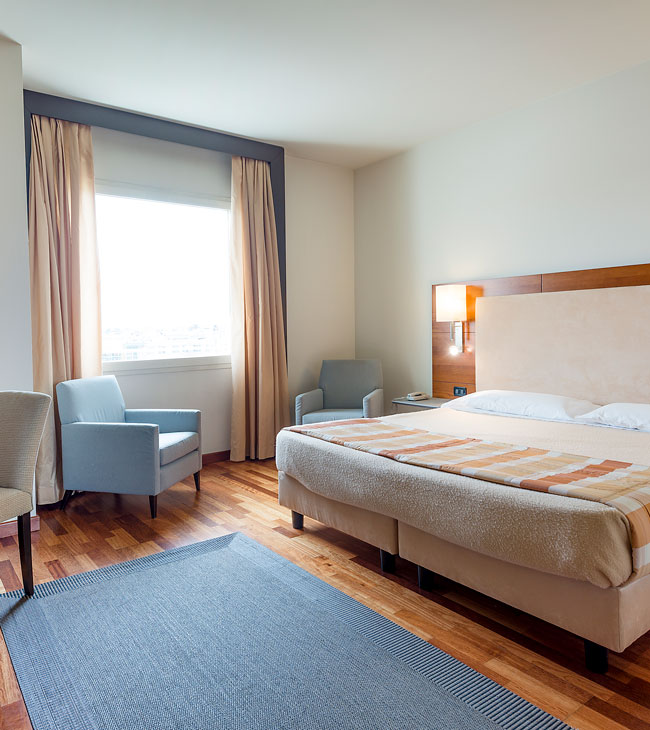 Services inside the room

All rooms locks are with electronic keys, to ensure maximum safety, with the possibility of further closing with an internal manual lock.
Rooms